Resort
Invite to be one part of "Is Am O Chiang Mai Resort"
IS AM O Chiang Mai Resort locates in the perfect natural place of Sansai ,Doisaket, Sankampang District near Doi Suthep, Doi Saket, San Gum Pang Hot Springs, Night Safari, Strawberry farm, Grape Farm, San kam pang Village home industries, Cave, and other places. It's set hometown, modern lanna , local life style resort Chiang Mai, The Resort is designed with different room style each room for long staying off guests that they are many feeling for different staying with us, and have a new experience staying, warming service, nice atmosphere, best camera and wine corner, romantic resort Chiang Mai, with family warming service that you do not forgot it.

San kam pang home industries.....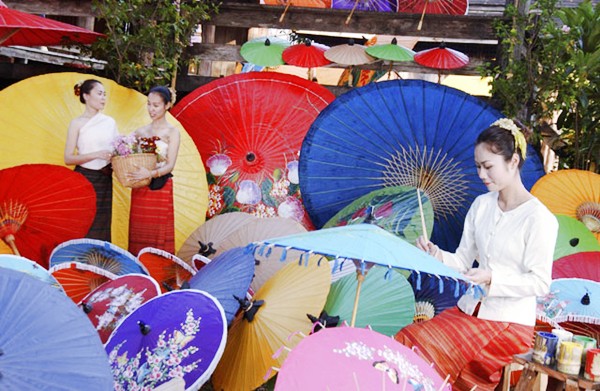 which is another well-known place in Chiangmai, Thailand. The major traditional handicraft center in Northern of Thailand where you can see the real creating for Thai silk, Cotton Products, Jewelry, Painting works, Umbrella and Healthy Food Products as Royal Jelly Bee or Honey.

Doi Inthanon nature park.....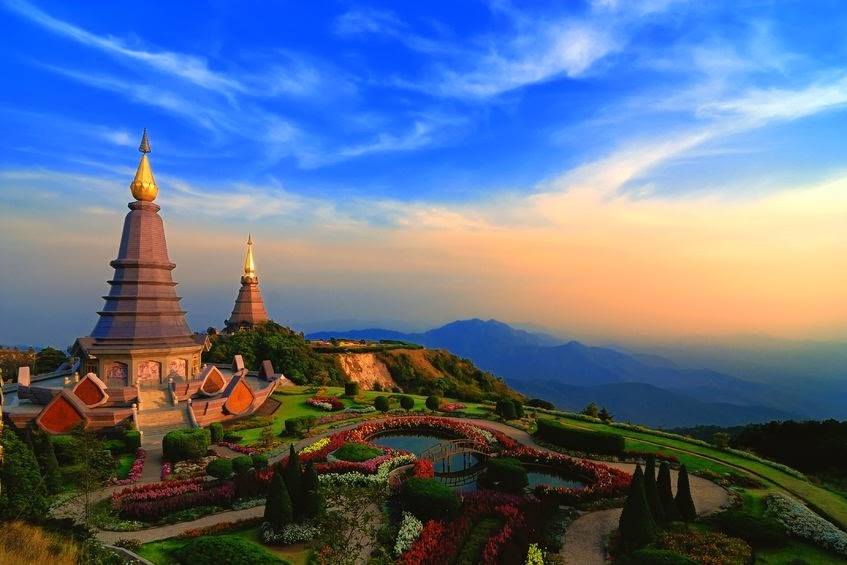 Doi Inthanon is Thailand's tallest peak at 2,565 metes above the sea level. Doi Inthanon Nature Part covers an area of 482.4 square kilometers in three districts of Chiang Mai province. Cool climate lovers should visit the park during December to February, which is winter nd you also get a chance to see the blossom of Siamese sakura flowers all over the area.

Nigh Braza Chiang Mai.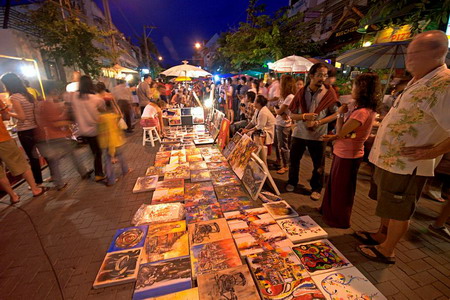 Nigh Braza Chiang Mai is located in the heart of the city, on the Chang Khlan Road, between Tha Pae and Sri Donchai roads. It is famous for its handicrafts and portrait paintings. There are also jewelry, toys, clothing and high tech items such as, CDs and DVDs. The market is one of the biggest tourist attractions in Chiang Mai. At first, the market was owned by Chinese merchants, but since it grew in size as more commercial buildings were built, it was no longer owned by a single group of people. Instead, there are many owners, and most of them are Thai.


# Thank you for following Is Am O Chiangmai Resort Website page; The Managements and staffs are very welcome to service all guests with impressive. We also provide an update pictures, useful information, and value promotions.


# We are a unique resort with 14 different decoration room styles; The 2 Rais of land in the middle of natures and villages which is a real northern culture remained. Parking is available inside the resort and FREE Wi-Fi. The resort is far from Central Festival only 9 km. and from the bus terminal about 10 KM. Far from the Chiangmai Gate about 14.4 KM. From Chiangmai International Airport 17 KM and Gard Luang Market about 13 KM. We serve daily breakfast from 8:00-10:00 AM. Verities of healthy foods with juice, tea, coffee, and chocolate milk.

# Accommodation with facilities such as air condition, Hair Dyer, TV 32" PSI Cable installed, Refrigerator, 2 bottles daily provided, Towel, Water Heater, Shower Gel, Shampoo, Shower Cap, Toothbrush, Cotton Bud, Tissue and Bathtub.

# Resort facilities are Pool Table, Meeting Room, Karaoke, and Private Area for making a party, Air Bar, BBQ neat by pool or outdoor, Smoking Area, Laundry, and Riding Bicycle to see the community life or Adventure Riding, Thai Massage, Learning Thai-Cooking (For Foreigners), Learning Thai-Massage, Participate Crafting Activity, Sky Adventure, Balloon, all kinds of adventure activities and Tour Guide.

# Entertainment with Karaoke will start from 17:00 – 23:00 PM. And guests can order foods from 08:00 – 19:00 PM. And please inform us in advance if there is need for a party organizes.

# Is Am O Chiangmai Resort is location in the middle of tourist attractions such as Central Festival Chiangmai, Night Blazer, Wat Rong Meang Native Museum, Wat Phra Tat Doi-Saket, Mea Kwong Dam, Ware, San Kham Pang Hot Spring, Koykonka, Umbrella Handicraft and Art In Paradise Museum.

# Services for long staying guests; Internet, Changing bed sheet, Provide new towels and Refilling drinking water.

# Non-smoking room ( All )

# In case of extra bed please inform us in advance

# We do not allow cooking inside the accommodation but we do have grilled for servicing. Please do not make noise after 10 PM. (In some case)

# We all love pat & animals but in so many reasons we do not allow pat to stay inside the resort.

# For reservation and more information, please contact:
Is Am O Chiangmai Resort
230-231 M.1 Chiangmai-Doi Saket Road, Soi Santonpao 5 T. Sanpapao, A. Sansai Chiangmai 50210
Tel/Fax: +66(0)53-867 284
Mobile: +66(0)83-885 4747, +66(0)83-885 5757
E-mail: [email protected] / FB: Is Am O Chiangmai Resort
Line: liveisamoresort / IG: isamoresort
www.isamoresort.com



Thank you ^____^